Digital Advice – Editing Advice In Build
Whilst working through the Digital Advice strategy screens, you are able to view and edit your advice document.
Select the Save & Preview button, located in the top right corner at any time for the slide out to appear, providing you with access to the document.

You can open and edit any page as you work through your advice. Click the close X icon on the top left to close this view.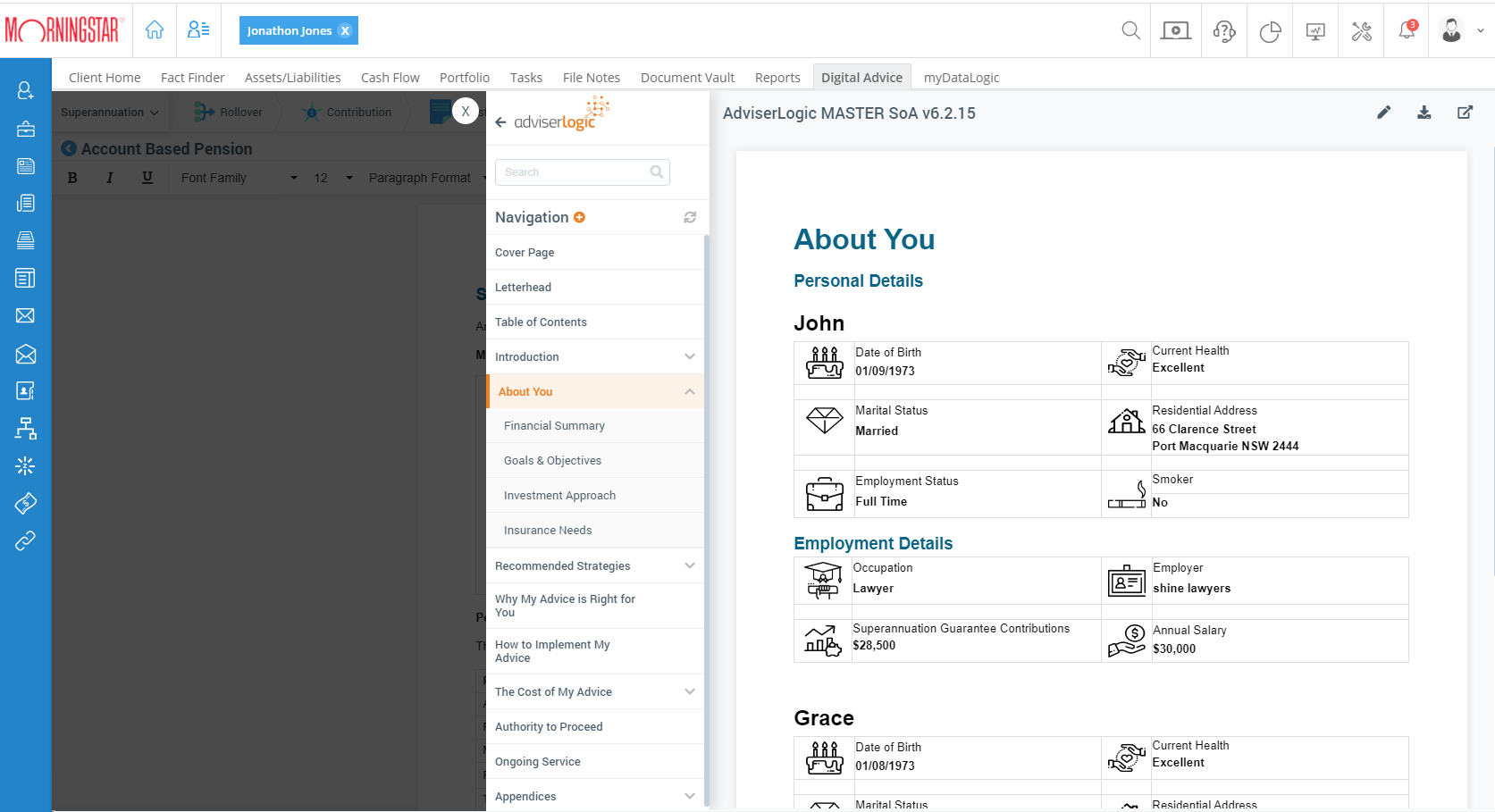 The advice template can be edited from this view or you can use the icon in top right to open in a separate window.

Editing Mode
| | |
| --- | --- |
| | In order to edit the content on any page, you must first go into edit mode by clicking on the pencil icon in the top right menu options. |
| | |
| --- | --- |
| | Once all editing is complete, click on the Save icon in the top right menu options where the pencil was located. |
| | |
| --- | --- |
| | For assistance in editing, please refer to Template Editor section. |
| | |
| --- | --- |
| | You can edit the Advice template from the Digital Advice Scenario screen to make any final changes to the document. |