WHERE TO BEGIN
Thanks for choosing AdviserLogic to help run your business. So where do you start?
As a part of joining AdviserLogic here's what will happen:
Communication will be sent from our Operations Team providing you with the necessary details to access AdviserLogic.
At this time our team may also be working on migrating your data from the old system to AdviserLogic, which can take some time depending on where your data was previously stored, so here's what you can do to get started.
Training
AdviserLogic run webinar sessions for ALL subscribers as well as our fantastic eLearning solution.
The AdviserLogic New User Fundamentals webinar is where to start.
> Duration: 60 minutes
> Every Wednesday
> Target Audience: New Users to Morningstar AdviserLogic
> We will ensure all users understand:
Product fundamentals (url, login, basic details)
Reset your Password
Setup your User Profile
Create a new Client
Search for a Client
Use Document Vault effectively
Create a File note
Create a Quick note
Add a Diary Appointment
Assign Tasks & Workflow
Create an Investment Report
View Morningstar Investment
AdviserLogic SoA Creation
AdviserLogic Webinar Series: our customer success managers offer regular webinars covering a range of areas. Details and registration of upcoming events can be found here:
https://go.morningstar.com/ADLwebinars
> Duration: 60 minutes
> Every Tuesday & Thursday
> Target Audience: Morningstar AdviserLogic subscribers
AdviserLogic eLearning: jam packed with over 100 videos helping you get the most out of our software solutions.
AdviserLogic users can access via the top menu bar within AdviserLogic via the elearning icon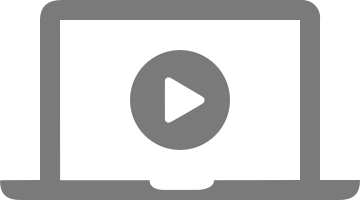 All users can access via https://elearning.adviserlogic.com/adviserlogic-elearning/
- you may wish to bookmark this page!
GETTING STARTED
There are a number of areas that you can start working on while waiting for your data to be imported. If you need a starting point, here's our recommendation.
Your Profile
Click on your name in the top right hand corner of AdviserLogic and you can set up your own profile.
Enter in information such as:
your post nominal/s;
authorised representative number;
contact details;
fee splits you may receive from your licensee (you enter in the percentage that your practice receives).
Click on the Tools (
) icon and upload your own photo or change your password to something that you will remember easily.
Tools -> Product Set Up
DEFAULT FEES & COMMISSIONS
In Tools under the Product Set Up heading you can set your standard fees & commissions for superannuation and non-superannuation platforms as well as commissions for insurers. The headings "Other Platforms" is for your non-superannuation platforms and Super' Platforms is the superannuation platforms.
Once in either option you find the platforms that you regularly use.
You can then input your set up and/or ongoing fee options. These can be done as a flat dollar value or on a tiered percentage basis.
The same idea applies for insurance commission, only you click on "insurers", find the name of your insurance company and enter in the upfront & ongoing commission rates that you receive from that provider.
It should be noted that for the above these are your standard fees and they can be changed on an individual client basis as needed.
If you use model portfolios these can be set up.
Simply log in to AdviserLogic, click on the tools icon () and under the heading of "Product Set Up" you click on the Model Portfolio link.
Once in here you build your portfolios.
It makes setting up your portfolio recommendations a whole lot easier in the long run!
DEFAULT PLATFORMS
If you regularly recommend the same platform/s you can set these as your preferred option for rollovers. Within the Tools section under the heading of "Product Set Up" there is a link for "Default Platforms".
You then type in your preferred platform for small and large balances, setting the level that suits your needs.
Tools -> Practice Management
CATEGORIES
In the categories section there are a lot of areas that you can start working on, however the main ones to consider are:
Appointments – this will enable you to colour code your diary
Documents – this will let you set up your Document Vault headings/categories/folders
FSG Version – in here you set the name of your current FSG as well as upload a copy of the current one
FoFA Service Level – here you create/enter in your current service package/s, helping to manage your FoFA obligations
COMPANY LOGO
If you have your own company logo you can upload a jpeg version of it here.
This means that each time you log in to AdviserLogic you will see your logo and not ours. Your logo will then also be visible to those clients that you give log in access and it will also appear on your SoA documents.
CUSTOM FACT FIND & FACT FINDER ORDER
These two let you tailor AdviserLogic's fact find to meet what you are currently doing.
You can add in new fields, information that you are already collecting from your client and then you can reorder AdviserLogic so that it matches your existing Fact Find.
If you already know what your processes are, you can make a start on putting these into AdviserLogic.
All you need to do is give your workflow a name and then add each task that fits within that process.
Once they are all in you need to click on the "Links View" tab at the top of the window. Then by reading the sentences you link each task to the next, establishing the appropriate time frame between each task.
Whom do I contact?
| | |
| --- | --- |
| AdviserLogic Support | Phone: 1800 314 773 |
Level 3, International Tower 1, 100 Barangaroo Avenue, Barangaroo, Sydney NSW 2000
https://www.morningstar.com/en-au/products/adviserlogic